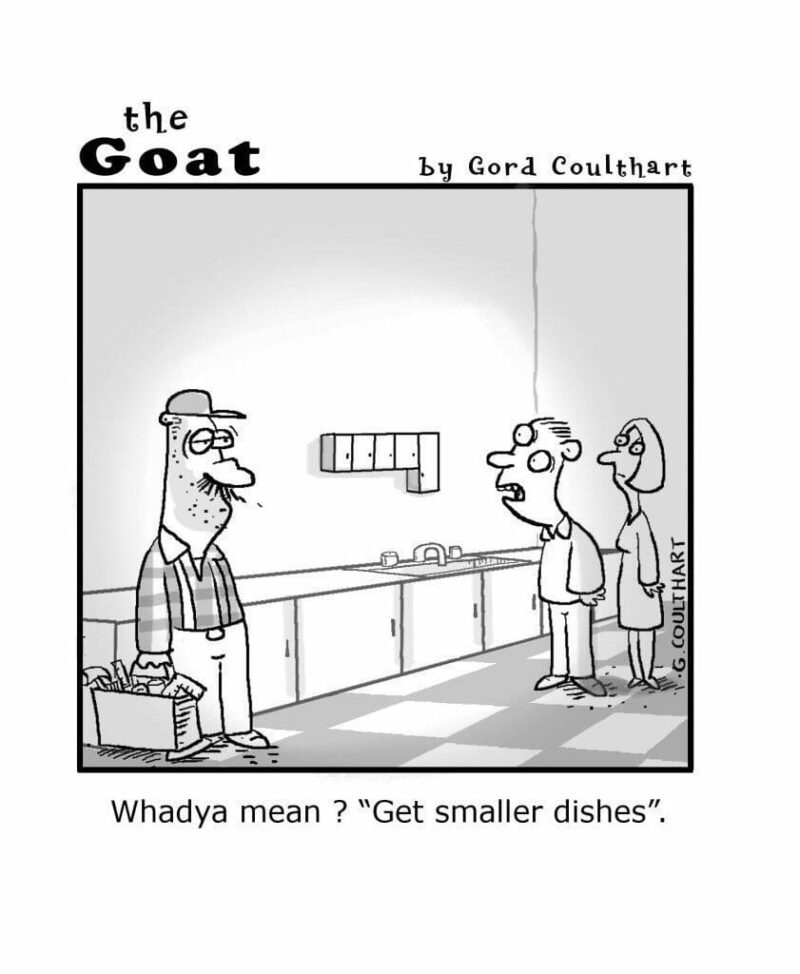 You Truly Get What You Pay For!
Custom Kitchen Cabinets VS Big Box Store Stock Cabinets
"The bitterness of poor quality remains long after the sweetness of low price is forgotten" Ben Franklin
We all know that old expression: "You get what you pay for!", and of course, it is normally always true. It is especially true when it comes to kitchen renovation and remodeling projects. As kitchen designers and home improvement specialists, we often meet homeowners, house flippers, investors, and do-it-yourselfer home remodelers who want to update their old cabinetry, countertops, flooring and other fixtures to enhance their home at the lowest possible price with the lowest cost and quality of materials that are available. This reminds me of an old adage attributed to Ben Franklin: "The bitterness of poor quality remains long after the sweetness of low price is forgotten".
We understand that budget is a determining factor in any home improvement project. However, we also emphasize the importance of the choices you make for investment value. We often do not hesitate to pay high prices for items that will lose value like cars and television sets while cutting corners for important items like the heart of your home, the kitchen, which is the best investment for the value of a home and overall quality of life.
Are you planning a kitchen remodel and renovation? Are you unsure about your options of going with a custom kitchen design and cabinet manufacturer versus buying big box store stock cabinets?
Are you under the impression that buying a kitchen from a big box store will be much less expensive than entrusting the project to a professional kitchen design company and custom cabinet manufacturer?
In fact, when you factor in ALL elements of a renovation/remodel, from design to materials to upgrades to labour, you'll be quite surprised at how small the difference is in price compared to the huge difference in quality, value, durability, and customer experience of opting for a custom approach.

Big Box Store Stock Cabinets
Pros
Price for cabinets "only" is generally cheaper than custom and availability and lead time for product is normally very quick (1-3 weeks).
Ideal for:
Quick renos before selling a home
Cottage
Low cost rentals
Cons
Cabinets sold by big box stores are stock cabinets so there are very limited options for styles, colors, materials, finishes and hardware selection. Cabinets are generally constructed of the most affordable materials available to keep the retail price as low as possible. Product quality and durability are therefore sacrificed.
Stock cabinets generally come in 3" increments and therefore the kitchen needs to adapt to the cabinets and not the other way around. That means you are limited in the design options you have and will have to use many more fillers to make things work.
Some stock cabinets (i.e. from Sweden) are purchased unassembled so you need to factor in the labour to assemble them in your overall cost.
Knowledge and know-how are often uncertain because of limited experience of part-time staff.
Project management is often the responsibility of the owner as he/she needs to coordinate and deal with designer, big box store, contractor, installer, trades, etc…
Custom Kitchen Design and Cabinetry
Pros
Custom cabinetry and design allow for complete freedom of composition with no limits. That means the design and cabinets adapt to the kitchen and space for a better fit and less fillers. With a wide range of suppliers, the range of styles, materials, colours and finishes is practically unlimited.
Quality and value are key in custom cabinetry. NO compromise.
Custom design companies and local cabinet manufacturers contribute to our local economy and source their products right here in Ontario and Quebec.
Custom kitchen designers and remodelers are experts in their trades and seasoned in the art of designing, planning and building functional and inspiring spaces that meet customers' exact needs. Their workmanship and know-how are second to none. This in turn ads full value to your lifestyle and to the eventual resale of the home.
Because they specialize in kitchens and work with trusted trades partners, the coordination of the project from demolition to the finishing touches are handled with professional expertise.
Custom kitchen designers and remodelers also offer exceptional customer service from A-Z because kitchen's are their passion and livelihood, and happy customers that are proud of their new kitchen will refer their friends and family. It's a win-win scenario.
Cons
Lead times are generally a bit longer for custom cabinetry as the millwork and production take more time to complete. Generally, you can expect 5-8 weeks from order of cabinets to onsite delivery. What are a few extra weeks to get the kitchen of your dreams?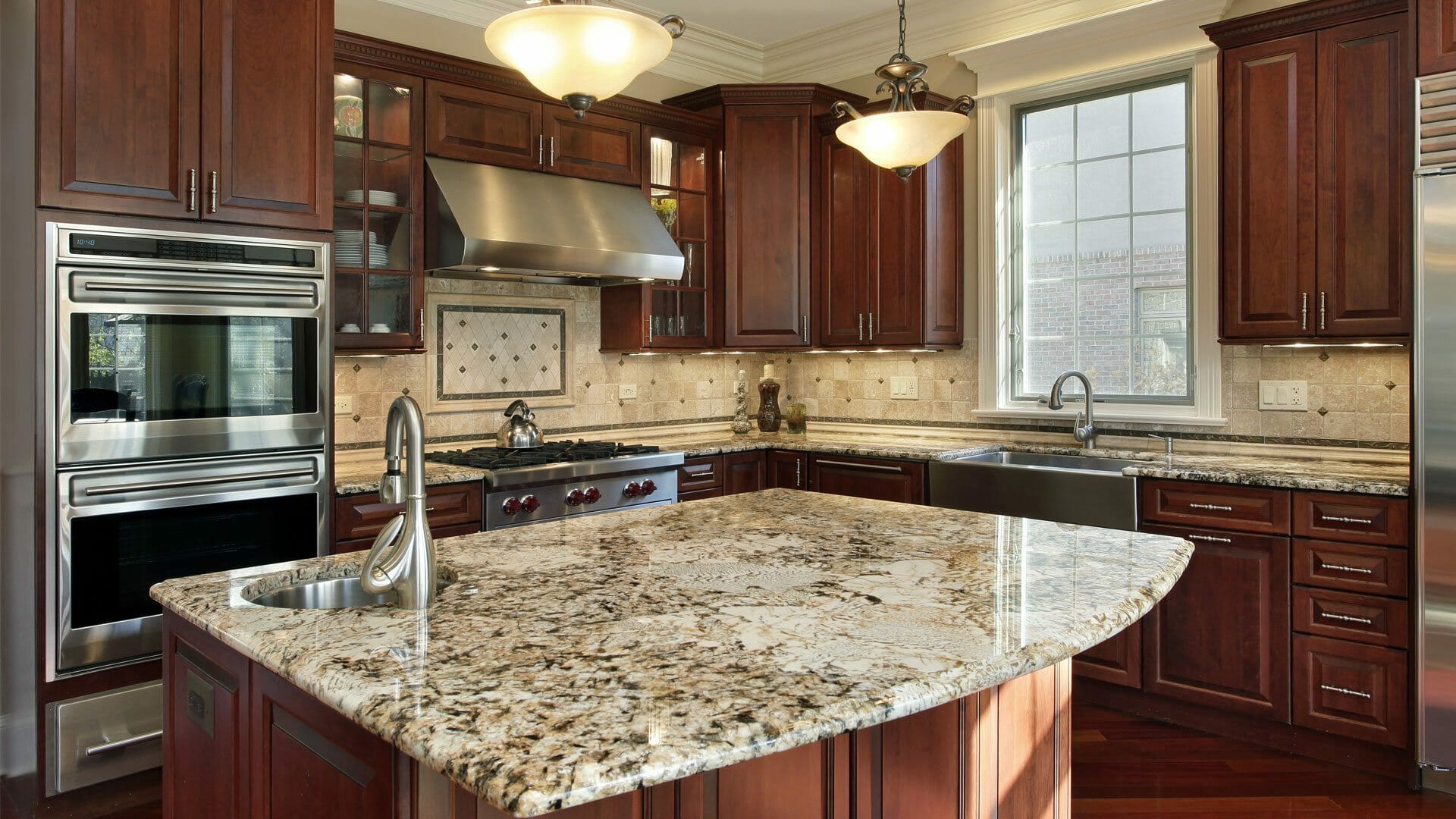 Take a look at the comparison chart below to get a clearer picture.
Big Box
Custom
Cabinets are sized to fit your kitchen
Free Kitchen Design by seasoned professional
Lineal foot floor plan by part-time worker
Kitchen space measured by full-time professional
150$ flat rate (measured by part-time worker)
No gimmicks. All inclusive pricing.
Payment policy:
50% 20% 20% 10%
With renos:
50% 40% 10% (cabinets/counters only)
100% upfront
Cabinets installed by full-time professional
Included:
● Under cabinet lighting
● Soft close doors (standard)
● Soft close drawers (standard)
● Metal drawers with solid bottom
upcharge
High quality cabinetry
generally lower
Long durability
generally lower
Top resale value
generally lower
Extensive selection of styles, colours, materials, finishes
limited
Comparing apples to apples. Really?
Our goal with this article is to make sure you have all the info you need to make a clear decision moving forward with your important kitchen renovation/remodel project. We'd like to be able to say this allows you to compare apples to apples but in reality this is just not possible. The difference in quality, value, durability and customer experience is just too great that we believe the only option is a custom approach.
Still not convinced? Let us show you the advantages and true value of realizing your project with a local expert. Contact The Kitchen Guy® to find out more and get started on your exciting project.
Request your free estimate and consultation
[contact-form-7 404 "Not Found"]