CHANGING THE WORLD ONE KITCHEN AT A TIME™️
Proudly serving Ottawa and Sudbury in quality kitchen
design, kitchen cabinets, countertops and renovations since 2003
Find your  KITCHEN INSPIRATION  from over 70 of our kitchen projects in OUR WORK  and see our before & after visual case studies with award-winning design, custom cabinets and countertops!
READY TO GET STARTED?
OTTAWA & SUDBURY KITCHEN AND RENOVATIONS EXPERTS
The Kitchen Guy® offers award winning kitchen design with custom cabinets, quartz and stone countertops and customized solutions for every lifestyle big or small. We help turn your dream projects into reality! Delivered with passion, honesty, on budget and on time.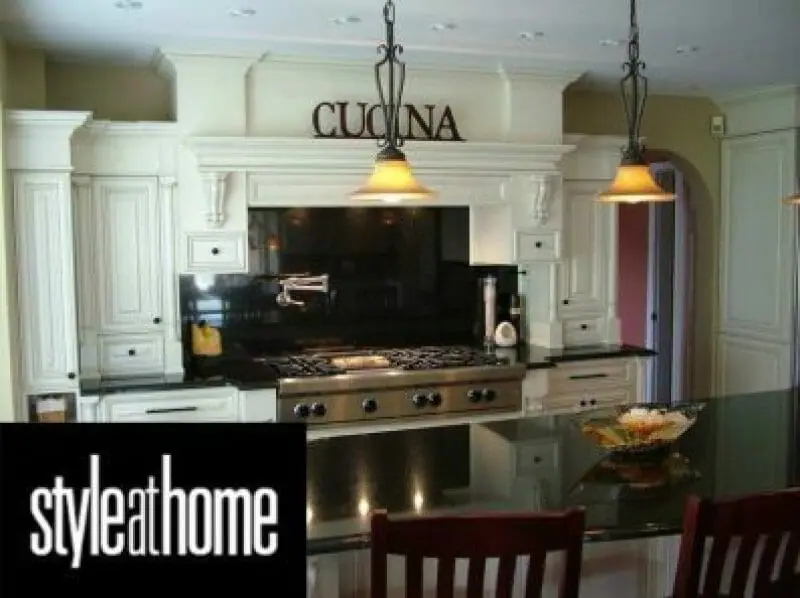 Well-designed kitchen with an old world charm.
Black and white, but warm all over, this kitchen design serves up the antiquated charm of an Old World interior equipped for a modern chef's needs. The embellished cabinetry gives the impression of classic columns, and the wrought iron of the hardware and pendants is another throw to the past.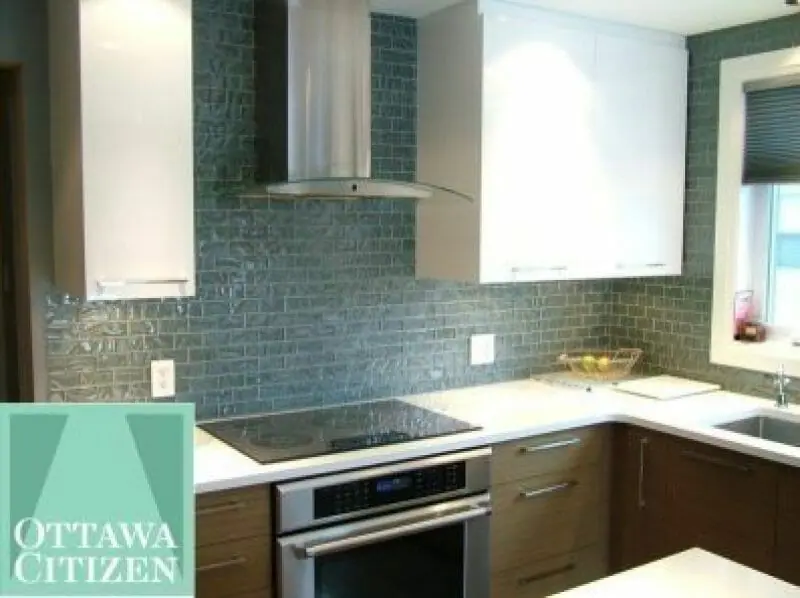 The Kitchen Guy®: Changing the world one kitchen at a time
Part artist, part craftsman and all professional, Guénette brings a unique perspective to the table when it comes to kitchen design. "As an artist, my inspiration has always been to create a deep impact in the quality of people's lives, and I feel I've found that medium in kitchen design."
Loved by Many
"Hi Andre, It looks amazing. Thank you and your crew for an amazing and painless reno. You will definitely be the first person we call for the next thing we do." Tracey & Gord

"Hi Andre, The wall units and shelving units you had made for us have proved to be very serviceable and a superior replacement for our previous units. The workmanship and durability is obvious. We were able to salvage some of the undamaged items from the flood. The newly manufactured pieces fit so well with the old and the colour match was amazing! Thanks again" Paul & Ingrid

"I absolutely love my new kitchen thanks to Andre, The Kitchen Guy and his team.  After 25 years of having various contractors work in our home, working with him was hands down the most positive experience to date.  We did a complete gut of our old kitchen including removing a wall and from the design phase to completion.  Andre was organized, clear about next steps, kept a very clean work area, and stayed on schedule.  His trades, without exception were impressive, all clearly taking personal pride in their work.  If I had to pick three things I was most impressed by, it would be the time he took to help us form and sometimes rethink our ideas during the design phase, his attention to detail and meticulous finishing work, and his calm and genuine personality.  Andre is a good communicator and this really mattered in how things unfolded day to day and there was not one bit of tension throughout the whole job.  Now how many people can say that about a kitchen reno!  We hope to have him back soon to do our bathroom.  Thank you Andre!" – Bonnie & Gary

"The kitchen Guy (Andre) is definitely the person you need if you're thinking about remodelling your kitchen! He was a tremendous help in designing and installing all the cabinetry in our kitchen and in our ensuite bathroom, which also gets rave reviews from everyone who sees it! Andre was nothing but professional, ensuring every aspect of his work was top notch! Very approachable, down to earth and highly skilled! We have received so so many compliments on our kitchen and bathroom, and have Andre to thank for that! We love love love both of them and get so so many compliments on both, thanks to Andre! If you're thinking about remodelling your kitchen or bathroom…he (Andre) is fantastic! Would recommend him in a heartbeat!" Janis & Jim
Kitchen Passion
"The kitchen is the most complex room in your home. It has a function, it has a pulse and it has a soul… In essence it's a living space!"
Bathroom
Your bathroom should be your space to escape. Start your day and end your day by surrendering to your own personal spa.
Renovations
If you haven't selected a contractor for your project, or don't want the inconvenience and responsibility of managing all the trades required for your renovation, our specialized team is available for just that. We will gladly take on the whole project and give you peace of mind that everything will be taken care of stress free.
Do you have a kitchen renovation in Ottawa to do? Or your kitchen renos are in Sudbury?