Need Kitchen
renovations in Ottawa?
Look no further than The Kitchen Guy!
We offer award-winning design, custom cabinets and countertops and kitchen renovations for Ottawa homeowners. No matter the size or scope of your project, our team of experts will work with you to create a beautiful new space that meets all your needs and exceeds your expectations.
We pride ourselves on our attention to detail, high-quality workmanship, and dedication to customer satisfaction in the Ottawa area. The Kitchen Guy offers a unique combination of custom design and personal service that is unmatched in the kitchen renovation industry.
Find your  KITCHEN INSPIRATION  from over 70 of our kitchen projects in OUR WORK  and see our before & after visual case studies with award-winning design, custom cabinets and countertops!
READY TO GET STARTED?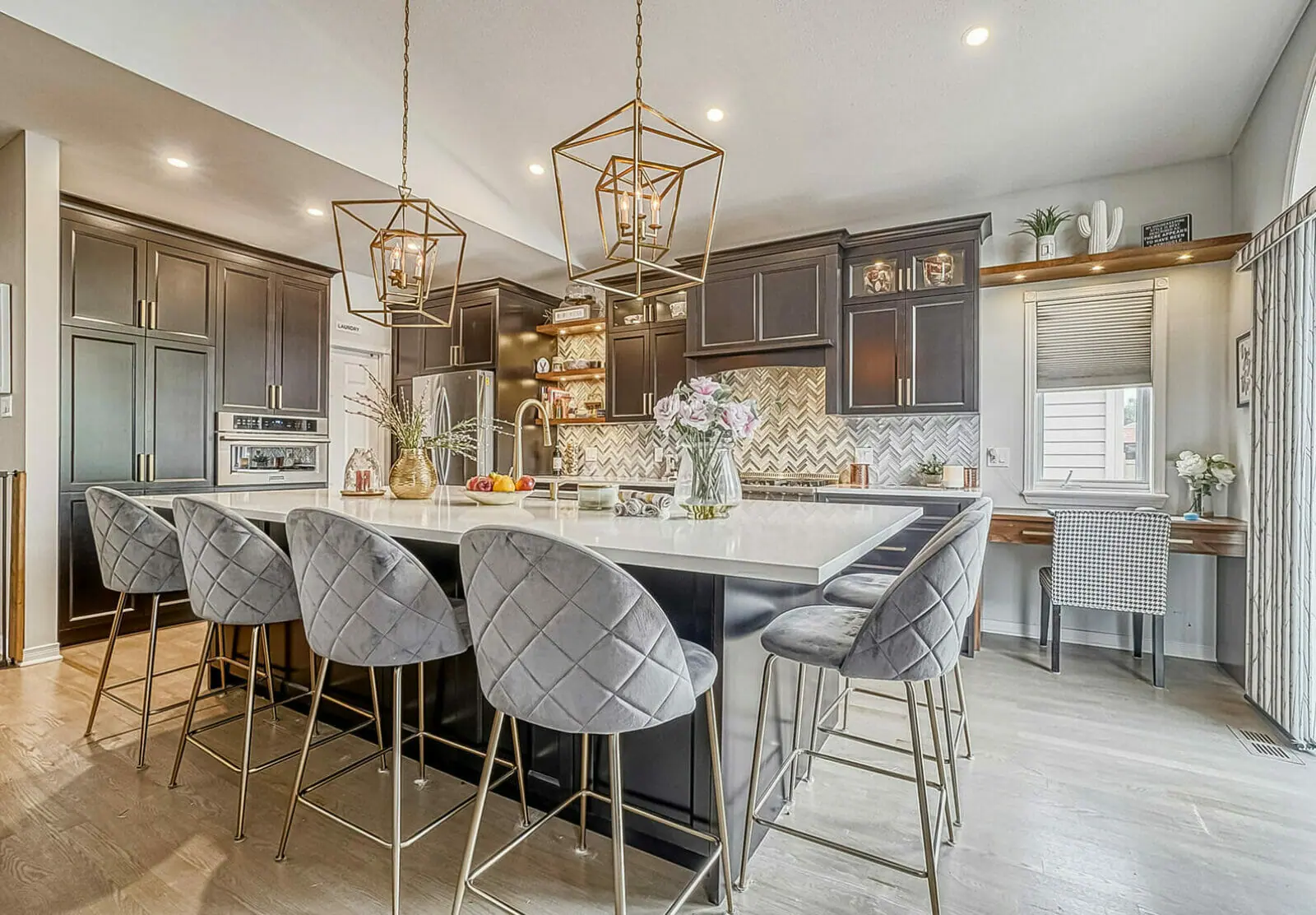 Kitchen Remodeling in Ottawa
Homeownership comes with a lot of responsibilities and one of the main priorities and most important rooms in your home is the kitchen. It is the heart of the home where family and friends gather to cook, eat and socialize. If your kitchen needs an update, we can help. We specialize in custom kitchen remodeling and can work with you to create a space that fits your specific needs and lifestyle preferences. Whether you are looking for new cabinets, countertops, flooring or renovations, we will work with you to create a kitchen that you will absolutely love.
What does remodeling a kitchen mean ?
Home owners usually choose to remodel their kitchen for one of two reasons.
The first reason is that the current layout does not function well. This might be because the fridge is too far from the stove, or because there is not enough cabinet storage or countertop space.
The second reason is that the home owner wants to update the look of their kitchen. This might involve installing new cabinets, countertops, flooring, backsplash or getting rid of old appliances and replacing them with new ones, or
No matter what the reasons for remodeling, there are a few things that all homeowners should keep in mind. First, kitchen renovations are complex so you want to make sure you are partnering with a reputable company that has the experience, resources and skill to deliver your beautiful new kitchen. Second, Kitchen renovations can also be very expensive. Third, it can be difficult to find a contractor who is willing to take on a custom renovation. As a result, it is very important to do your research before making any decisions.
Why would I need a contractor for my kitchen renovations in Ottawa?
When you hire a contractor to do work on your kitchen, you expect the job to be done right. But what happens if something goes wrong? A kitchen contractor is typically insured for both property damage and liability. This means that if they accidentally damage your home during their work, or if someone is injured on the job, their insurance will help to cover the cost of repairs or medical bills. Kitchen contractors tend to have even more extensive coverage since they often work with gas and electricity. As a result, hiring an insured contractor can give you peace of mind knowing that you're protected in case of an accident.
In Ottawa, how much do kitchen renovations cost?
Kitchen renovations can be a great way to update your home and make it more comfortable and functional. But how much does a typical kitchen renovation cost in Ottawa? The answer depends on several factors, including the size of your kitchen, the scope of work, and the quality of materials. Turnkey kitchen renovations typically cost between $45,000 and $75,000, with the average project falling around $60,000. If you're planning a kitchen renovation in Ottawa, be sure to get a quote from us!
We're the Kitchen contractor you need in Ottawa
If you're planning a kitchen renovation in Ottawa, The Kitchen Guy is your preferred partner! We're a local company with a reputation for quality workmanship and customer satisfaction. We'll work with you to create a beautiful new space that meets all your needs and exceeds your expectations. Contact us today to get started!
Why do you need a local kitchen contractor from Ottawa?
Kitchen renovations are one of the most popular and important home improvement projects in Ottawa. Homeowners are constantly looking for ways to improve the functionality and appearance of their kitchens. However, kitchen renovations can be costly and time-consuming. As a result, it is important to choose a contractor who understands your specific needs and the reality you live in. A kitchen contractor based in Ottawa will have a deep understanding of the local market and the challenges that come with renovating a kitchen in Ottawa. He will also be familiar with the latest trends and city code and regulations. As a result, he will be able to provide you with the highest quality service and products available. Choose a contractor who has a proven track record of success in Ottawa and who can provide you with the kitchen renovation you deserve.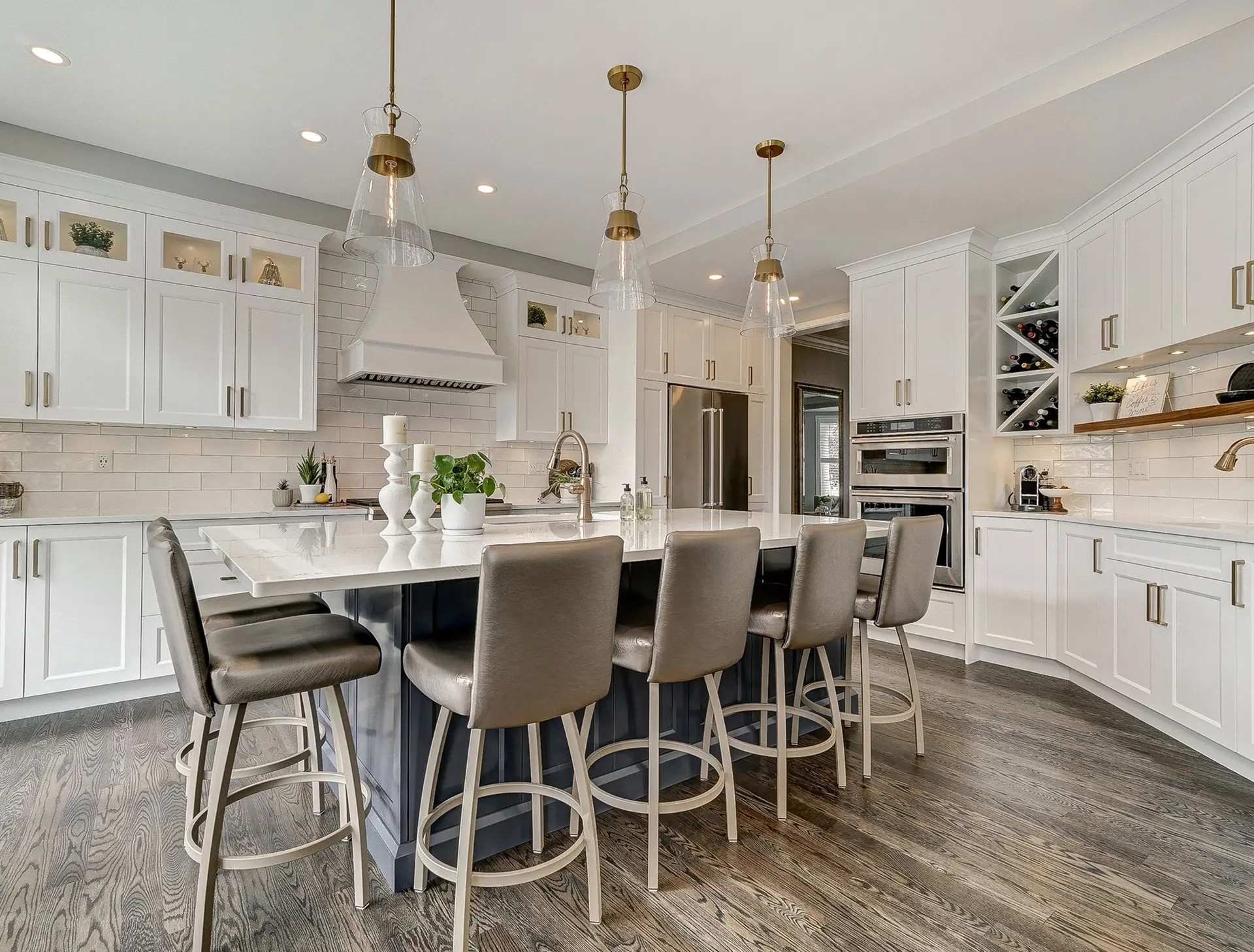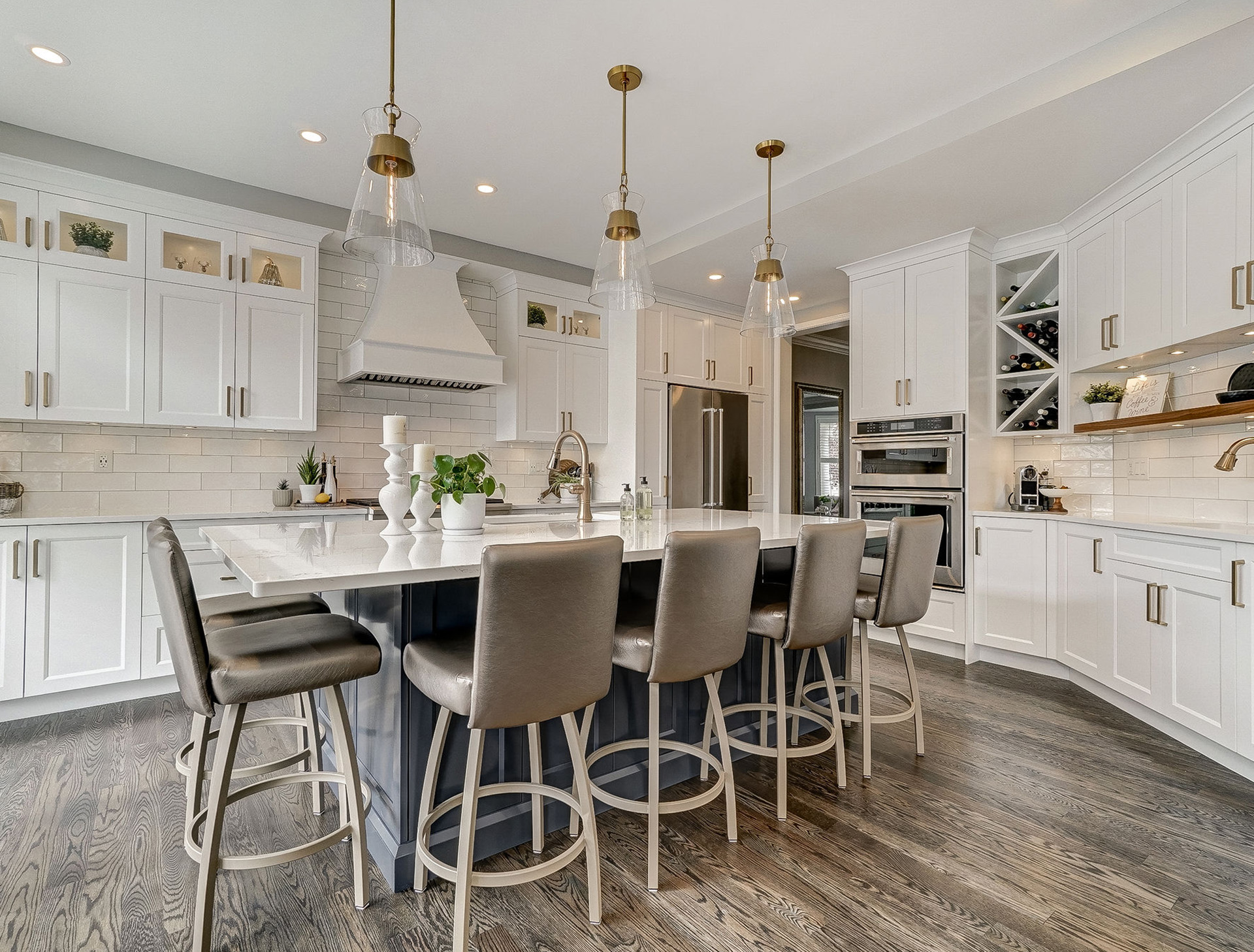 When do you need to call a kitchen contractor?
When you're ready to start your kitchen renovation, the first step is to determine what you like and what you need in your new kitchen. Once you have a good idea of your vision, it's time to start contacting kitchen contractors. Kitchen contractors will be able to help you bring your vision to life and make sure that your new kitchen is everything that you've dreamed of. So don't wait until the last minute to start planning your kitchen renovation, call The Kitchen Guy today and get started on making your dream kitchen a reality.